Los Angeles Fertility Doctor, Mark Rispler, MD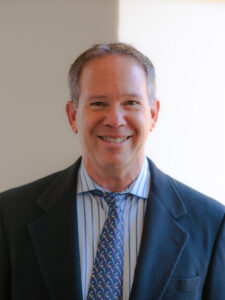 Dr. Rispler is a UCLA Assistant Clinical Professor of Obstetrics and Gynecology and has served as the acting chief in the division of reproductive endocrinology and infertility at Harbor-UCLA where he received a national faculty award for excellence in physician education. He has published several research papers and participated in research studying the etiology of low sperm counts.
Dr. Rispler received a B.A. in chemistry and biochemistry, graduating with honors from the University of California, San Diego. He attended the Medical College of Virginia, followed by internship in internal medicine at the Los Angeles County-University of Southern California, and residency in obstetrics and gynecology at Cedar Sinai Medical Center. After practicing in general obstetrics and gynecology for several years he accepted a fellowship at Harbor-UCLA to pursue his interest in infertility and biomedical research. He is a Fellow of the American College of Obstetrics and Gynecology and a member of the American Society for Reproductive Medicine, Pacific Coast Reproductive Society, Los Angeles County Medical Association, California Medical Association, and American Medical Association.