Dr. Mark Rispler knows that, when it comes to fertility treatment, one size does not fit all.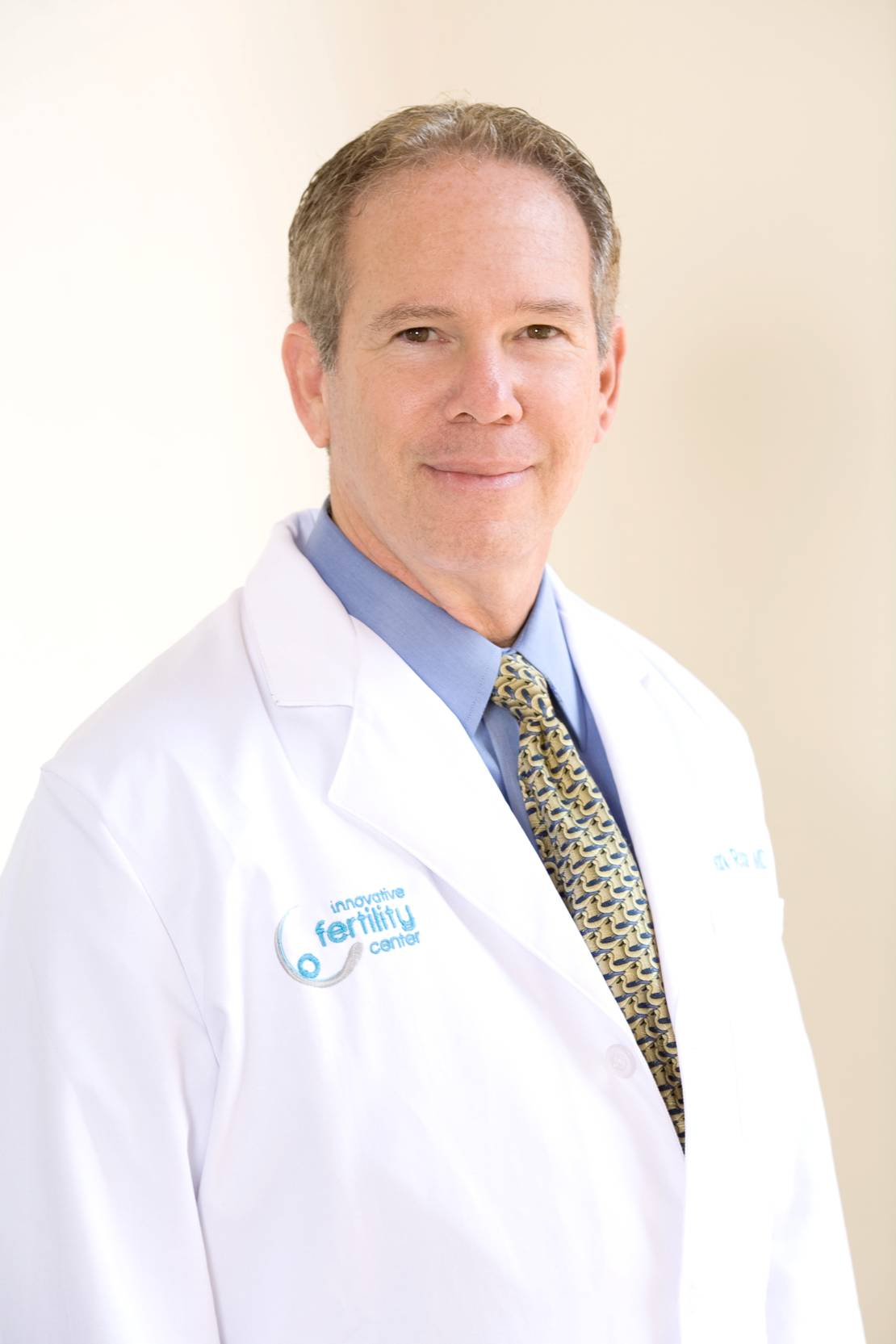 He will evaluate your individual history and circumstances, discuss your concerns, and provide you with your personal fertility options. As his patient you will receive an intimate, cost sensitive fertility center. This is a welcome relief from the "fertility mills" that don't understand the importance of the personal relationship between client and physician.
Taking the Next Step…Together
Whether you are just beginning to explore the causes of and treatments for infertility, or you have already undergone numerous tests and procedures, we will join you in taking the next step. Our Manhattan Beach office serves clients throughout Southern California. Innovative Fertility Center combines personalized attention with state-of-the-art technology to maximize your chance of achieving pregnancy.
Mark J. Rispler, M.D., F.A.C.O.G. is board certified in Reproductive Endocrinology and Infertility as well as in Obstetrics and Gynecology.
He received training in some of the most advanced programs in the country and now teaches his techniques to other physicians training in microsurgery and other fertility enhancing operative procedures.
Dr. Rispler is a UCLA Assistant Clinical Professor of Obstetrics and Gynecology and has served as the acting chief in the division of reproductive endocrinology and infertility at Harbor-UCLA where he received a national faculty award for excellence in physician education. He has published several research papers and participated in research studying the etiology of low sperm counts.
Dr. Rispler received a B.A. in chemistry and biochemistry, graduating with honors from the University of California, San Diego. He attended the Medical College of Virginia, followed by internship in internal medicine at the Manhattan Beach County-University of Southern California, and residency in obstetrics and gynecology at Cedar Sinai Medical Center. After practicing in general obstetrics and gynecology for several years he accepted a fellowship at Harbor-UCLA to pursue his interest in infertility and biomedical research. He is a Fellow of the American College of Obstetrics and Gynecology and a member of the American Society for Reproductive Medicine, Pacific Coast Reproductive Society, Manhattan Beach County Medical Association, California Medical Association, and American Medical Association.
Schedule Your Appointment Now
Tuesday
8:30 AM - 5:00 PM
Wednesday
8:30 AM - 5:00 PM
Thursday
8:30 AM - 5:00 PM
Saturday
Appointments Only