Dr. Berger makes plans to attend ASRM 2022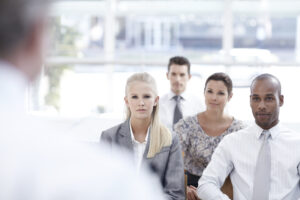 At Innovative Fertility Center, Joshua J. Berger MD, PhD provides advanced fertility treatment in an intimate, personalized setting. Our Manhattan Beach fertility doctor stays up to date on the latest developments so that he can deliver exceptional care to our patients. One of the ways he does this is by attending events like ASRM 2022.
The annual conference hosted by the American Society for Reproductive Medicine (ASRM) is a time for doctors to hone their skills and learn about advances in reproductive medicine.
What is ASRM?
ASRM is a non-profit organization that's dedicated to advancing the science and practice of reproductive medicine. This group continues to spearhead innovative research and advocate for the highest levels of patient care. The organization also supports physicians and healthcare providers in their professional endeavors.
Our patients benefit from the ASRM 2022 conference
The pandemic caused many groups, including ASRM, to pivot from in-person events to virtual experiences. Now, leading fertility experts will once again come together for ASRM 2022. Dr. Berger will represent our fertility center in Anaheim this October.
We believe our patients and staff will benefit from the knowledge our Manhattan Beach fertility doctor gains through attending ASRM. Here are some of the offerings from the event.
Seminars will discuss important topics like reproductive rights, ovarian aging, menopause and fertility preservation.
Congressional symposiums will explore more in-depth content on clinical subject matter like stem-cell technology, barriers to male fertility care and systemic inequalities in reproductive healthcare.
Interactive sessions will offer a forum for discussion and collaboration among peers.
Participants will receive updated information about the ASRM Congress and the governing principles of the organization.
Collaboration and expanded networking opportunities are available, which can result in critical knowledge-sharing.
Our Manhattan Beach fertility doctor continues to provide top-notch medical treatment to our patients. Conferences like ASRM 2022 enable Dr. Berger to stay at the forefront of reproductive medicine. Contact our office for more information or to schedule an appointment.