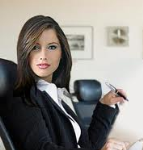 Innovative Fertility Center routinely consults with women in greater Los Angeles that want to get pregnant with donor sperm paired with intrauterine insemination (IUI) or in-vitro fertilization (IVF).
For this reason, the producers of a docuseries in development recently sought out Dr. Mark Rispler, a reproductive endocrinologist specializing in infertility. Off the Fence productions will share the stories of single mothers by choice in the original production, and is currently seeking potential cast members.
In the spotlight: single women by choice using sperm donors
If you are single, ages 25-45 and ready to become a mother, donor sperm can provide a clear path to achieving your goal. Going public with your decision to have a baby on your own requires resolve and courage, but will shed light on fertility treatments available to single and career-oriented women.
Contact Tami at Innovative Fertility Center for more information about reduced costs for a donor sperm cycle for Off the Fence's documentary cast members.