A fertility survival guide: Strategies for coping with infertility on Mother's Day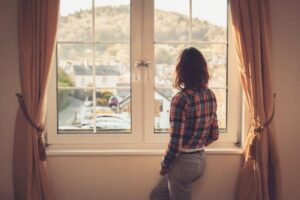 When you are trying to conceive without success, every day can feel like a struggle. Holidays can be especially tough, but for women dealing with fertility issues one in particular stands out. Every year, when the second Sunday in May draws near, we all know that Mother's Day is coming. For many, this often serves as a painful reminder of a dream deferred. Dr. Berger and the staff at our Los Angeles fertility clinic can provide the unwavering support and top-notch fertility treatment you need as you travel on your journey to parenthood. The team also offers tips for coping with infertility on Mother's Day.
Tips for coping with infertility on Mother's Day
For many women, the desire to have children is a driving force in their lives. Struggling with infertility often leads to discouragement and disappointment. While Mother's Day celebrates the women who have given us life, nourished our souls and shaped our world, it can also cause heartbreak for those women who have yet to create or expand their families. Dr. Berger understands these difficulties and offers advice to our patients about coping with infertility on Mother's Day.
Acknowledge your feelings. While you may want to keep yourself busy by going from one thing to the next, numbing the pain you feel about not having a baby could make you feel worse. Processing your emotions and determining whether you are feeling sad, angry or discouraged can help you move forward.
Be kind to yourself. Remember that what you are going through is difficult. Don't beat yourself up if you don't want to participate in a family gathering filled with young children or listen to all your new mom friends share baby stories.
Take a break. Consider doing something different this year. You and your partner can plan a romantic weekend together or spend the day exploring the great outdoors. You can also schedule a luxurious day of pampering just for yourself.
Create a plan. Don't wait for Mother's Day to think about how you want to spend the day. Decide what you want to do in advance so that you won't feel blindsided or paralyzed on that Sunday, which could make the day even harder.
Receive compassionate care from the team at Innovative Fertility Center
Wanting a child and struggling with infertility can lead to weariness and frustration, especially around holidays like Mother's Day. We understand the challenges our patients face, including coping with infertility on Mother's Day. Contact our Los Angeles fertility clinic for more information about infertility treatment or to schedule an appointment with Dr. Berger.