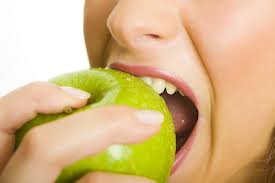 Diet and fertility is attracting attention. Dr. Mark Rispler believes in a whole-body approach to fertility treatment. We start with fertility basics, and that includes underlying causes that could relate to diet and nutrition.
Studies show that poor nutrition can lead to problems with ovulation in women and sperm quality in men. Innovative Fertility Center takes proactive steps to educate patients on the importance of proper nutrition while trying to get pregnant.
5 fertility-boosting dietary habits 
Take your folic acid. Start thinking about prenatal health while you are trying to conceive, and you might increase your chances for getting pregnant. New studies link folic acid supplements with improved fertility rates in both men and women.
Know your BMI. Underweight or overweight women may not ovulate regularly or at all. Body weight can also cause male infertility. While you are trying to get pregnant, ask your fertility specialist to discuss the ideal body mass index.
Women: Eat protein and minimize carbs. A recent study linked a high-protein diet low in carbohydrates to higher pregnancy rates.
Men: Avoid full-fat dairy and carbs. The same study concluded that sperm counts increased when men cut down on higher-fat dairy and carbohydrates.
See a fertility clinic with onsite nutritional counseling.
Innovative Fertility Center helps men and women create and follow a plan to adopt healthful habits, including incorporating a fertility nutritional plan that will help increase the chances for getting pregnant. Learn more about fertility and nutrition on the clinic website, or contact us here.