Are you at what is sometimes referred to as "advanced maternal age" — that period beginning in the mid-30s when getting pregnant becomes even more of a challenge? If you are already pregnant, do you sometimes feel as if no one can truly understand what you're going through?
Advance toward Motherhood with the Advanced Maternal Age Project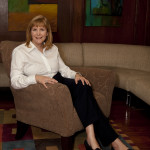 Sharon Munroe certainly felt that way when she wanted to get pregnant at age 40. Since Sharon couldn't find the support system she needed, she created one for women just like her. It's the Advanced Maternal Age Project, an ever-growing resource of useful links, helpful hints, personal stories and medical advice, all aimed at helping older moms-to-be access the information and inspiration they need to persevere. You'll find:
• A treasure trove of first-hand experiences and anecdotes from others who have faced the exact same challenges
• An opportunity to share your own stories, fears and concerns with an understanding, caring, non-judgmental community
• Input from noted healthcare practitioners who can explain the various issues surrounding advanced maternal age, while providing sound professional recommendations
• An opportunity to network with new and expectant mothers from all over the world
• Helpful guidance and collected wisdom, not only for mothers over 40, but also for younger women who wish to delay pregnancy
• Links to recognized pregnancy and fertility authorities and associations, book reviews and recommendations, and news media stories focusing on the Project
Talk to Trusted Friends — and Your Fertility Specialist
Whatever reasons you might have for pursuing pregnancy beyond the age of 40, you don't have to feel alone. We encourage you to take advantage of the many resources offered by the Advanced Maternal Age Project. And feel free to contact us at Innovative Fertility Center for further guidance and support — we're on your side, too.