Advanced maternal age isn't the end of your pregnancy plans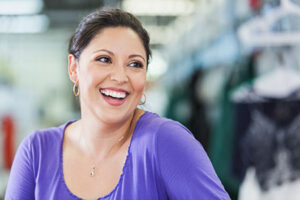 For couples and individuals struggling to conceive, dealing with infertility can feel overwhelming. At our Manhattan Beach fertility center, Mark Rispler MD focuses on offering leading-edge fertility treatments to our patients in a compassionate environment. Dr. Rispler identifies and treats common causes of infertility, including advanced maternal age.
What is advanced maternal age?
Women who conceive or give birth after age 35 are considered to be of advanced maternal age. Pregnancy after age 35 can pose risks for certain complications, such as gestational diabetes, high blood pressure and an increased chance of miscarriage. Additionally, women can have more difficulty conceiving after age 35 because female fertility declines with age.
Female fertility peaks in a woman's 20s and significantly decreases after age 35. At age 25, a woman has an approximately 25% chance of conceiving in any given cycle. By age 40, that number drops to just 5%. Dr. Rispler can assist women who want to conceive after age 35.
Treating advanced maternal age at our Manhattan Beach fertility center
With advanced maternal age, the quantity and quality of a woman's eggs decreases, while the risk of chromosomal abnormalities increases. Dr. Rispler will order a complete fertility evaluation, which will provide insight into any potential barriers to conception. Once he has the full picture, Dr. Rispler can recommend the best treatment option for you, which may include fertility medications, in vitro fertilization (IVF) with preimplantation genetic screening (PGS) or donor eggs.
Egg donation offers a viable option for achieving pregnancy with advanced maternal age
Becoming pregnant after age 42 can be especially challenging, and egg donation can greatly increase your odds of success. Using eggs from a younger donor can allow you to experience the joys of pregnancy while eliminating some of the risks associated with advanced maternal age. If this option is acceptable to you, Dr. Rispler will review the donor egg process and answer any questions you may have about this process.
If you are concerned that advanced maternal age may be impacting your ability to conceive, we can help. Dr. Rispler can treat this issue and other infertility problems. Contact our Manhattan Beach fertility center to schedule an appointment.