Mark Rispler, M.D., discusses basic fertility tests with an obgyn practice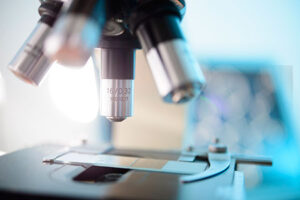 For one in eight couples across the country, infertility has made creating or expanding families a challenge. As the director of our Manhattan Beach fertility center, Dr. Rispler understands how discouraging this situation can feel. Our goal at Innovative Fertility Center is to pinpoint the causes of any fertility issues and determine the best treatment course for your specific situation.
To save time and limit your frustration, Dr. Rispler will work with and continue basic fertility tests begun in an obgyn office.
What you should know about infertility
Although you may feel alone in your struggles, infertility impacts an estimated 10% of the population. Reproductive endocrinologists define infertility as failure to conceive after 12 months of unprotected intercourse. For women over 35, that time frame is reduced to six months. After this point, Dr. Rispler recommends a comprehensive fertility evaluation.
Our Manhattan Beach fertility expert suggests guidelines for basic fertility tests
In many cases, women will start conversations with their obgyns about trouble getting pregnant. Your gynecologist can perform basic fertility tests to measure hormone levels and check for any obvious uterine abnormalities.
Because a fertility expert like Dr. Rispler has years of additional training and board certification in Reproductive Endocrinology and Infertility, we generally recommend that patients visit a fertility center for assessments related to the following:
If infertility has created roadblocks on your path to parenthood, identifying potential problems can allow you to achieve a successful pregnancy. Dr. Rispler can explain the differences between basic fertility tests with an obgyn and a complete fertility evaluation in our Manhattan Beach fertility center. Contact us for more information or to schedule a consultation with Dr. Rispler.