Helpful tips for healthy eating during the holidays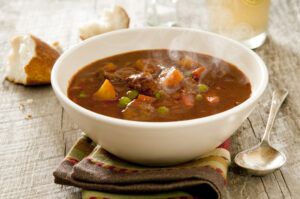 With the holiday season just around the corner, many people brace for weight gain between Thanksgiving and the New Year. While extra pounds are not ideal for anyone, Joshua J. Berger MD, PhD, our Manhattan Beach fertility clinic expert, advises our patients to make a concerted effort to continue healthy eating during the holidays. Having a normal BMI and weight can increase your chance of conceiving, and our team wants you to have the odds in your favor.
How to avoid overindulging during the holidays
Between Grandma's pumpkin pie and the loaded appetizer bar at the company party, you can easily snack your way through November and December. In fact, an extra 200 calories a day can quickly translate to two or three pounds over the holiday season. Extra pounds can not only expand your waistline, but they can also impede your efforts to get pregnant. Our Manhattan Beach fertility clinic experts offer the following suggestions for healthy eating during the holidays.
Plan ahead. Before you leave for the big holiday party or Friendsgiving, try to create a calorie budget so that you are less likely to get carried away. Also, make sure to eat something like deli meat and cheese or even fruit slices before you leave so that you don't arrive starving.
Pace yourself. It takes time for your brain to register fullness, so drink water and take a break between servings so that you don't get overstuffed.
Add a little space. Choosing a table away from the buffet will reduce the chance of endless grazing. Chewing gum can also help prevent mindless snacking all night.
Make smart choices. While you can definitely enjoy the holiday cookies, yummy dips and decadent hors d'oeuvres, don't forget to add fresh veggies and fruit to your plate. These healthy items are packed with fiber, which will help you fill up.
Focus on the fun. The point of holiday gatherings is to enjoy time with family and friends. Make a conscious decision to create memories and fun and not just fill the festivities with eating.
Let Innovative Fertility Center serve as your trusted partner
At our Manhattan Beach fertility clinic, we provide medical expertise and compassionate care. Our entire team will support and encourage you as you travel the road to parenthood. Contact our office to make an appointment or for more information about healthy eating during the holidays.