A quick review of legal considerations for LGBT parents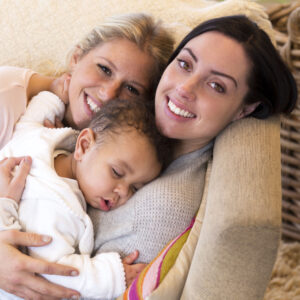 Are you and your partner pursuing the dream of growing your family? If so, the team at Innovative Fertility Center can help you understand the legal considerations for LGBT parents. The vast array of legal requirements and necessary documentation can feel overwhelming. Joshua J. Berger MD, PhD, our Los Angeles fertility center expert, can provide the support and care you need as you navigate the path to parenthood.
Finding support as you pursue parenthood
Modern reproductive technology has made it easier for same-sex couples and LGBT individuals to have the families they desire. Donor eggs and sperm, intrauterine insemination (IUI), in vitro fertilization (IVF) and gestational carriers allow our team to help LGBT patients become parents. However, these advances also come with several legal considerations for LGBT parents.
Breaking down legal considerations for LGBT parents
As you and your partner begin to grow your family, our Los Angeles fertility center expert wants to provide the following legal considerations for LGBT parents.
Review the state laws. Your rights can vary from state to state, so it's important to know the specifics where you live.
Find good legal representation. The specifics of each situation can affect your parental rights. Find someone who knows the law and can advocate for you.
Understand how the path you choose affects your rights. Depending on whether you choose a donor or use a gestational carrier, the law varies from situation to situation.
Consider your relationship status. Single parenting, non-married unions and married couples may face different legal challenges as they work to grow their families.
Factor in the finances. Know that these legal considerations can result in additional expenses. Get an estimate from your lawyer, so you can plan accordingly.
At Innovative Fertility Center, our team provides top-notch care and treatment for our patients. If you are confused about the legal considerations, we can refer you to an experienced attorney in the area. Contact our Los Angeles fertility center for more information or to schedule a consultation appointment.