Innovative Fertility Center answers the question, "How many IUI cycles should I have?"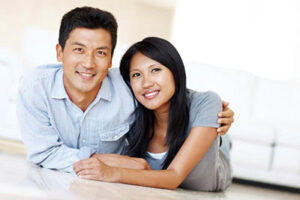 Perseverance is admirable, but when it comes to intrauterine insemination or IUI, there's a time to move on.
Dr. Mark Rispler with our Los Angeles fertility center often recommends the minimally invasive and cost-effective fertility treatment. However, not every woman will get pregnant after her first or second IUI cycle.
If you experience failed IUI, Dr. Rispler will help you decide how many more IUI cycles you should undergo.
The number of IUI cycles you should try varies
While the number of IUI cycles you should try will vary depending on your unique situation, Dr. Rispler does provide patients at his Los Angeles fertility center with some guidelines.
For women over the age of 39, fertility specialists often recommend proceeding directly to IVF because time is of the essence when you're trying to get pregnant.
For women under the age of 39, fertility specialists usually recommend three to four IUI cycles before considering other fertility treatments such as IVF.
For women who do not ovulate regularly, or when a sperm donor is used, fertility specialists recommend up to six IUI cycles.
IUI can be an effective fertility treatment for many causes of infertility
Used to treat conditions ranging from ovulatory dysfunction to unexplained infertility, IUI has many benefits.
There's a limited need for fertility meds and monitoring.
It's minimally invasive.
It's cost-effective.
When you make an appointment with Dr. Rispler at his Los Angeles fertility center, he will take into account your medical history and treatment goals to determine if IUI is a good fertility treatment for you.
If you would like more information about IUI or any other fertility treatment at Innovative Fertility Center, please contact us today.