Compassionate fertility care earns Dr. Mark Rispler 4.5-star Yelp rating and best fertility doctor recognition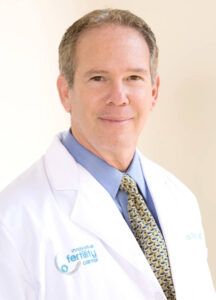 For over 20 years, Dr. Mark Rispler has dedicated himself to offering advanced fertility care to patients in the Manhattan Beach and South Bay areas who want to build or expand their families. At Innovative Fertility Center, we provide individualized treatment plans designed to successfully address your specific infertility issues. Recently, Dr. Rispler was recognized as a best fertility doctor in the area, and he has received a 4.5-star rating with Yelp, a web site that allows residents to rate local services, including medical clinics.
Personalized attention in our boutique fertility practice results in best fertility doctor honors for Dr. Rispler
Because each patient and situation is unique, Dr. Rispler founded his fertility practice on the idea that one size doesn't fit all with infertility care. We want our patients to experience state-of-the-art treatment in an intimate, comfortable setting. As one of the best fertility doctors in the area, Dr. Rispler will take time to personally meet with you, review your history and develop a course of action that will help you achieve the goal of a healthy pregnancy. Additionally, we work with same-sex couples and single individuals who want to create families and need assistance making those dreams a reality.
Experience a different level of fertility care in our Manhattan Beach fertility center
Dealing with infertility can cause stress and discouragement. We want you to know that as a patient at Innovative Fertility Center, you don't have to travel this challenging road alone. Our patient advocates can assist with issues such as managing infertility costs, exploring donor options and building support systems during treatment. Dr. Rispler has earned the recognition as a best fertility doctor in South Bay because of his commitment to offering patients advanced infertility treatment in a compassionate environment.
If you have struggled to get pregnant and need a caring fertility expert to partner with you, look no further than Dr. Rispler. The entire team at Innovative Fertility Center will walk with you each step of the way, providing leading-edge fertility care in a welcoming atmosphere. Contact us to schedule an appointment and see what makes Dr. Rispler a best fertility doctor in South Bay.