Tips for managing romance and infertility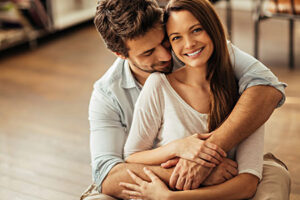 Estimates suggest 1 in 8 couples deal with infertility. Between blood tests, sonograms and follow-up appointments, you and your partner may feel you have little time for anything else. Mark Rispler MD and the team at our Manhattan Beach fertility center can provide support and treatment for common causes of infertility. However, as Valentine's Day approaches, Dr. Rispler wants to remind you about the importance of balancing romance and infertility treatment.
Find ways to juggle romance and infertility for Valentine's Day
Although your focus may be on conceiving, you and your partner need to make time to appreciate the joys of being a couple. Valentine's Day provides the perfect time to rekindle that spark. Our Manhattan Beach fertility center offers the following tips for romance and infertility.
Focus on the positive.
Even though you may feel discouraged by your struggles to have a baby, remember all the good things you and your partner have in life, including each other, your jobs, family and friends.
Take a walk down memory lane.
Recreating your first date or a memorable experience from your early years can give you both a renewed sense of connection, so pull out the old photos and reminisce about the fun times you have shared together.
Plan a short trip.
Often a change of scenery can give you both a much-needed break, which may give you a new perspective on dealing with infertility treatments. Many hotels or B&B establishments offer package deals for Valentine's Day.
Add a little sizzle.
When you are trying to conceive, intimacy can often fall by the wayside. Timed intercourse, fertility medicines and providing semen samples can make romance and infertility treatment difficult. For Valentine's Day, buy some lingerie, light candles and rekindle the fire in your relationship.
Struggling to conceive can add stress to your life. Dr. Rispler and the team at our Manhattan Beach fertility center can help you deal with the rigors of infertility treatment, including offering help for handling romance and infertility. Contact us for more information or to schedule an appointment.