Tips for surviving the holidays from our Manhattan Beach fertility center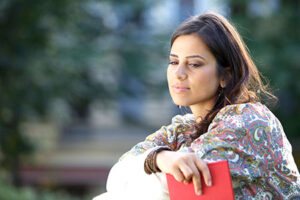 Coping with infertility can be difficult, and the holidays can add another layer of stress to an already tense situation. Mark Rispler MD understands the challenges hopeful parents face, especially during the holiday season. At our Manhattan Beach fertility center, we deliver comprehensive infertility care, which includes providing helpful hints for surviving the holidays.
Infertility struggles can make surviving the holidays a challenge
Holiday songs often herald this season as the "most wonderful time of the year." For individuals and couples trying to conceive, surviving the holidays can be a daunting task. Dr. Rispler and the team at our Manhattan Beach fertility center can give you additional resources to assist you in getting through this difficult time.
Consider these strategies for surviving the holidays
The numerous celebrations and overall family focus of the holidays can feel overwhelming. Our Manhattan Beach fertility center offers the following suggestions for surviving the holidays.
Be prepared

Thinking about the prodding questions and well-meaning advice from family and friends will allow you to construct responses in advance of these tricky situations.

Take a breather

Don't feel like you have to attend every event. If a holiday party that includes babies and young children feels like more than you can handle, politely decline the invitation.

Nurture yourself

Remember that you are only human. Surviving the holidays while dealing with infertility takes a great deal of effort. Indulge in extra pampering and treat yourself to a massage, chocolates or that new purse you've been eyeing.

Focus on each other

You and your partner are a family. Choose activities and create traditions that center on you two as a couple. Consider taking a trip and getting away together.
If you are dealing with infertility, the team at Innovative Fertility Center wants you to know you're not alone. Dr. Rispler and our entire staff will support you every step of the way. Contact our Manhattan Beach fertility center for more information about surviving the holidays.