Learn how to select a sperm donor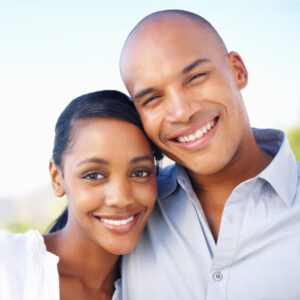 It is a big decision to select a sperm donor to create or expand your family. Whether you are a single woman, same-sex partners or a couple dealing with male factor infertility, our team offers the experience and compassionate care you need. Mark Rispler MD, our Los Angeles fertility doctor, can guide you through the process.
Important considerations when you select a sperm donor
Once you're ready to select a sperm donor, you need to decide whether to use a known donor or an anonymous donor from a sperm bank. With both options, you need to consider the pros and cons. Using a friend or close relative may create a sense of comfort. In those cases, we recommend working with a reproductive lawyer to iron out the legalities.
For those patients who choose a sperm bank, our Los Angeles fertility doctor recommends choosing a sperm bank that adheres to the American Association of Tissue Banks guidelines. These facilities employ a strict screening process and test the samples for a variety of genetic disorders and infectious diseases.
Narrowing down the candidates as you select a sperm donor
After you have ironed out the issue of a known versus anonymous donor, the next step is to select a sperm donor. Dr. Rispler suggests the following tips to help you.
Determine what traits matter to you. Often, our patients want to select a sperm donor with physical features that resemble one or both of the hopeful parents. Other hopeful parents want to find a donor who has achieved a certain level of education or who has certain personality traits.
Review the options carefully. The sperm bank will provide you with medical, social and psychological details about potential donors. Reading through these materials can help you make the best choice for your situation.
Consider if you want to have more children. If you want to have other children in the future, check to ensure that you can access additional sperm samples at a later date.
If you and your partner have been struggling to conceive, sperm donation may provide the pathway to a successful pregnancy. Dr. Rispler can explain the process, including how to select a sperm donor, and answer any questions you have. Contact our Los Angeles fertility doctor for more information or to schedule an appointment.