Our IVF doctor puts our patients' minds at ease regarding an IVF embryo transfer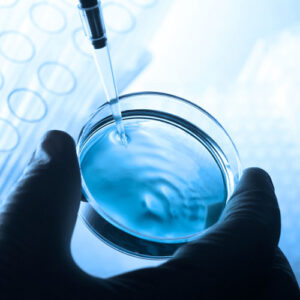 When you are going through infertility treatment, your stress and anxiety levels can increase. With the IVF process, patients may worry about what can go wrong, including during embryo transfer. The team at our Manhattan Beach fertility center, led by IVF doctor Mark Rispler, MD, has instituted policies and procedures to create the highest levels of care and safety for our patients and their embryos.
Embryo transfer has high-tech support
As the head of Innovative Fertility Center, our IVF doctor works closely with the embryologists and staff in our state-of-the-art IVF lab, the very first place your embryo grows. We take this responsibility to heart!
We strictly follow the guidelines and standards provided by regulatory agencies, such as the Federal Drug Enforcement Agency and the California Department of Public Safety. We have the most advanced incubators, specimen identification systems and back-up plans to account for potential power outages.
Addressing your specific concerns about the embryo transfer
Dr. Rispler provides patients with the highest level of care. To ensure that an embryo transfer is properly safeguarded, our IVF doctor has implemented the following protocols in our office:
Specimens (eggs, sperm, embryos) are clearly identified during retrieval, fertilization and transfer.
Anyone interacting with our patients during the process, including nurses, anesthesiologists and embryologists, will validate the patient's identity during both the retrieval and transfer.
After the retrieval, our IVF doctor or the embryologist will confirm the identity of your partner or use of a sperm donor before fertilization occurs.
Before the transfer, we will reconfirm your identity as a final precaution.
You will have a view of the transfer on monitors that verify that the embryo(s) has made it out of the catheter and into the uterus.
At Innovative Fertility Center, we earn your trust at each phase of IVF. We understand your concerns about the IVF and embryo transfer process and take the necessary precautions to protect patients and encourage successful outcomes. Contact us for more information or to schedule a consultation.