Our Manhattan Beach IVF Lab Grows and Protects Your Future Family
The heart of any IVF center is the IVF lab, because this is where embryo development begins, and where an embryo is nurtured until transfer back to the uterus. Our state-of-the-art facility, under the direction of Dr. Mark Rispler and Dr. Joshua J. Berger along with our highly skilled embryologist, will ensure the safekeeping and success of each embryo's development.
Many fertility clinics must rely on an outside source for the essential services that support a successful IVF cycle, and ancillary fertility treatments such as andrology (sperm washing and semen analysis). At our IVF center, we are fortunate to have an in-house IVF lab. The proximity to our fertility treatment rooms, and shared commitment to our patients' success are two of the benefits of having access to the Innovative Fertility Center IVF lab.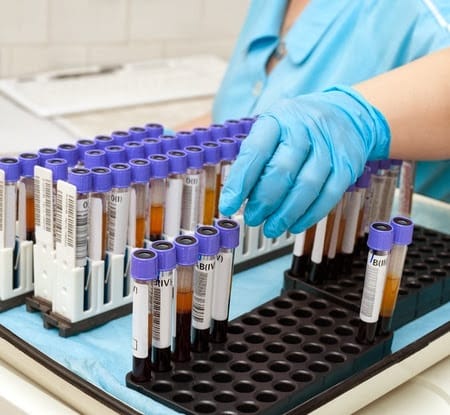 What Makes an IVF Lab Successful?
We asked this question before embarking on the process of building a cutting-edge IVF center lab in Manhattan Beach. Unlike typical construction projects, each element of design must meet exacting standards to sustain human life.
Building a successful IVF lab requires attention to the smallest details:
Non-toxic paint, finishes, cabinets and flooring
A specially designed air filtration system
A leading-edge specimen identification system
State-of-the-art incubators and culture systems
In addition to the physical components to building an IVF center lab, the personnel that direct and carry out procedures are essential to its success.
About Our IVF Lab Director
Our doctors work closely with a highly skilled embryologist that brings to Innovative Fertility Center 20 years of experience in reproductive biology, IVF and andrology. We specialize in cryopreservation of embryos, eggs and sperm; ICSI; PGT; donor services; and gender selection with IVF.
Who Monitors the IVF Lab?
Regulatory agencies set and closely monitor IVF center lab standards. At Innovative Fertility Center, we report to and maintain excellent ratings with the following local, state and federal agencies:
• The California Medical Board, American Board of Obstetrics and Gynecology, Federal Drug Enforcement Agency and the California Department of Public Safety are among the organizations that inspect and regulate our lab and fertility clinic.
The Food and Drug Administration (FDA) makes surprise inspections of our IVF lab to enforce federal requirements.
As you consider which fertility center to partner with to meet your reproductive goals, factor in the experience of the IVF center lab director and the facility itself. If you would like more information about Innovative Fertility Center lab services, please contact us.
Schedule Your Appointment Now
Tuesday
8:30 AM - 5:00 PM
Wednesday
8:30 AM - 5:00 PM
Thursday
8:30 AM - 5:00 PM
Saturday
Appointments Only