More than IVF – Discover your fertility treatment options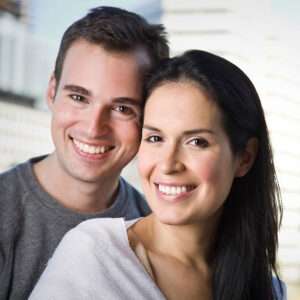 For the 1 in 8 couples dealing with infertility, the path to parenthood can be an emotional and challenging journey. Mark Rispler MD and the team at Innovative Fertility Center provide leading-edge fertility treatment options in a compassionate setting. At our Los Angeles fertility center, we specialize in diagnosing and treating the complex causes of infertility.
Your fertility treatment options at a glance
Many people believe that in vitro fertilization (IVF) is the only fertility treatment option. After completing a thorough fertility evaluation, Dr. Rispler will determine the best treatment plan to help you achieve your family-building goals. Our Los Angeles fertility center offers several fertility treatment options.
Fertility medications. Depending on the situation, the first treatment is often fertility medications. Dr. Rispler may utilize clomiphene and gonadotropins to regulate female hormones and stimulate ovulation.
Intrauterine insemination (IUI). With IUI, our Los Angeles fertility center expert places the sperm directly into the uterus, increasing the odds of pregnancy.
IVF. During an IVF cycle, Dr. Rispler will retrieve your eggs, which are combined with your partner's or a donor's sperm in our IVF laboratory. Any resulting embryos are then transferred to your uterus or frozen for later use.
Intracytoplasmic sperm injection (ICSI). Generally used to address male fertility issues, ICSI involves the injection of a single sperm into a single egg. Dr. Rispler will then transfer the resulting embryo to the uterus.
Surgery. Dr. Rispler recommends surgery to correct anatomical issues, fix blocked Fallopian tubes and remove fibroids or endometriosis. Surgery with a trained urologist can correct varicoceles or tubal blockages in men.
Donor services. When tests reveal diminished ovarian reserve or severe issues with sperm quality, Dr. Rispler may advise the use of donor eggs or donor sperm to improve the chances of conception.
Hope for women and men struggling with infertility
When you want to have a child and can't conceive, you may feel frustrated. The team at our Los Angeles fertility center can help pinpoint any issues and then review your fertility treatment options. Contact us for more information or to schedule an appointment with Dr. Rispler.