Meet Our Fertility Center Team
Taking the Next Step…Together
Whether you are just beginning to explore the causes of and treatments for infertility, or you have already undergone numerous tests and procedures, we will join you in taking the next step. Our Manhattan Beach office serves clients throughout Southern California. Innovative Fertility Center combines personalized attention with state-of-the-art technology to maximize your chance of achieving pregnancy.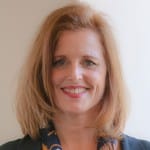 Jacqueline
Project Manager Surgery Center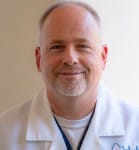 Our Fertility Care Partners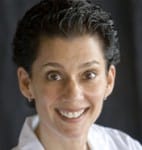 Deannie Janowitz
Deannie Janowitz L.Ac. is a California Board certified Licensed Acupuncturist and an NCCAOM Diplomate in Oriental Medicine and Chinese Herbology. She received her Masters Degree In Oriental Medicine and graduated with honors from Samra University in Manhattan Beach, CA, the oldest Oriental Medical University in the United States.Her dedication to giving the best possible care to her patients and learning as much as possible about this profound ancient wisdom has taken her to study with world renowned Oriental Health Care practitioners at the International Acupuncture Training Center in Beijing, China and Kyung Hee University in Seoul, Korea.Deeply committed to advancing her knowledge and expertise, she has completed extensive training in customized treatments for infertility and women's health. She is in the process of completing specialty board certification in Acupuncture Orthopedics and Reproductive Medicine for Enhancing Fertility.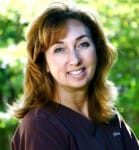 Dr. Tracey Bailey, L.Ac., O.M.D.
For more than 20 years, Dr. Bailey has been treating patients with the diagnosis of infertility. Her view of medicine is holistic. She sees the body not as a set of physical systems separate from lifestyle and emotions but rather as inseparable. She has been trained to heal and care with critical insight into this balance. Since 2005, Dr. Bailey and Dr. Rispler have been working together to help couples conceive and start a family in a nurturing and complimentary environment. Their goal is a safe and healthy pregnancy.

Lisa Pedersen
Lisa Pedersen is a certified pre/post-natal yoga instructor and founder of Mindful Beginnings. Lisa provides a unique and comprehensive approach to her work with fertility. Her 13 years of experience as a licensed clinical social worker with a private counseling practice, along with a background in music therapy and yoga, have afforded Lisa's clients a profound mind-body connection on their path to conception. Lisa Pedersen has been featured in media and print articles and her message has always been the same – "Yoga, meditation and supportive counseling are some of the best gifts I can offer to those on the fertility journey."
Schedule Your Appointment Now
Tuesday
8:30 AM - 5:00 PM
Wednesday
8:30 AM - 5:00 PM
Thursday
8:30 AM - 5:00 PM
Saturday
Appointments Only