Innovative Fertility Center shines a spotlight on PCOS Awareness Month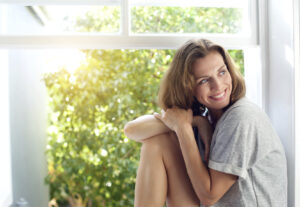 Affecting about 15% of women in the United States, polycystic ovary syndrome, or PCOS, is one of the most common endocrine disorders in women. It is also one of the most common causes of female infertility. Not only does PCOS affect reproductive health, but it can also lead to other health issues. Because September is PCOS Awareness Month, Joshua J. Berger MD, PhD wants to provide important information about this condition to our patients and their families.
What is polycystic ovary syndrome?
As a genetic, hormonal, metabolic and reproductive disorder, PCOS occurs in women who produce higher than average levels of androgens. Both men and women make androgens, but PCOS inflates those levels in women, interfering with ovulation.
Our Manhattan Beach fertility clinic expert will order a comprehensive fertility evaluation for all patients. These tests screen for any indications of PCOS and other infertility concerns.
Recognizing the common symptoms of PCOS
Often, the signs of PCOS will develop shortly after puberty. However, they can also show up in later years. Because the symptoms can mimic other conditions, PCOS may go undiagnosed for years. During PCOS Awareness month, Dr. Berger wants to call attention to the following signs of polycystic ovary syndrome that could warrant further testing.
Irregular cycles. Although other conditions can cause irregular periods, PCOS patients generally experience chronic ovulation disruption.
Excess facial and body hair. Another red flag that may indicate PCOS is extra hair growth due to the overproduction of androgens.
Enlarged ovaries with cysts. Not all women dealing with PCOS develop cysts on their ovaries, but this symptom can help to confirm the diagnosis.
Weight gain. With PCOS, patients often put on weight at faster rates and then struggle to lose the additional pounds.
Exploring the diagnosis and treatment of PCOS
Unfortunately, no single test can confirm PCOS. As a result, Dr. Berger will perform a full evaluation when you begin treatment in our fertility clinic. This assessment will include a complete medical history, physical exam, bloodwork and an ultrasound. These tests will enable your physician to determine whether PCOS could be affecting your ability to conceive.
Treating PCOS may involve lifestyle changes like dietary modifications and weight management. It may also involve medications like Metformin and infertility treatments like fertility medications, IUI or IVF.
During PCOS Awareness Month, our Manhattan Beach fertility clinic team continues to support patients with this condition. We want you to know that we stand ready to offer the compassionate care you deserve. Call our office to schedule a consultation.